NIOB FLUID s.r.o. is a Czech manufacturer of stainless steel fittings for food processing, chemical and pharmaceutical industries. Manufacturing of food processing fittings started in 1992 and since then the company has established as significant manufacturer producing both single and three-way shut-off flaps controlled manually, by pneumatic drives or electric drives, food processing fittings, ball valves, doors and manways to tanks, sampling valves, back-flow flaps, filters, vacuum valves, restricting valves and other products from stainless steels. Large share of products goes to customers abroad, particularly to Eastern Europe, however the company established long-term cooperation also with partners from Germany, Italy, and France.
Fittings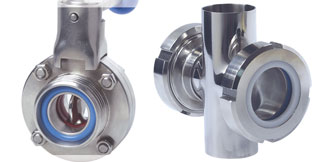 The food processing fittings made from DIN 1.4301 and 1.4404 materials form basic manufacturing program of the company; they include particularly following items: food processing fittings, elbow pieces, reducing pieces and T-pieces for connections in compliance with DIN 11851 or for SMS sizes, but also hose adapters, transition pieces, flanges, Garola couplings, sampling valves, back-flow flaps, filters...more...
Doors and manways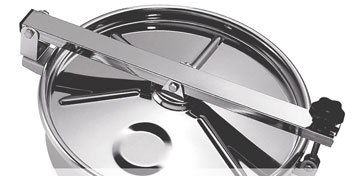 The doors and manways offered by NIOB FLUID s.r.o. are intended particularly to food-processing industry; they are primary classified acc. to pressure and shape. The pressure classification covers pressure and non-pressure components. The shape classification covers oval doors intended to fitting to tank sides, rectangular and/or round doors fitted particularly to the tank top section...more...
---

Heated fittings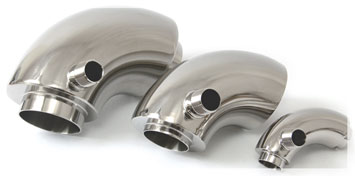 Heated fittings in the food processing industry must be used in the operations, where the transported food material contains substances (fats), which set solid at common room temperatures, or which feature high viscosity, which prevents their transport through piping at temperatures approximately 20 C. more...
Connecting fittings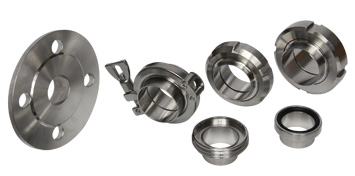 ---